Flash Gordon (40th Anniversary Restoration) (12A)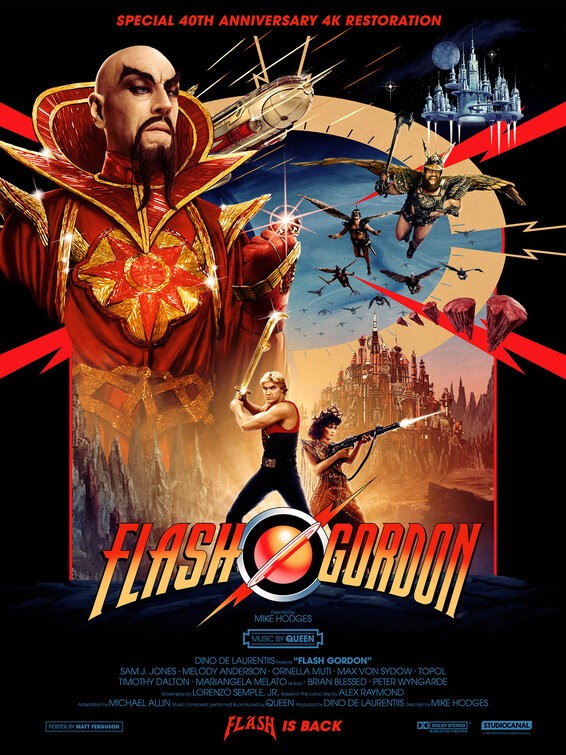 1980 cult classic restored for it's 40th anniversary! With music by QUEEN.
Sam J. Jones, Max Von Sydow, Timothy Dalton, Brian Blessed.
Prepare to save the universe with the King of the Impossible! Alex Raymond's famous comic strip blasts to life in the timeless sci-fi cult adventure Flash Gordon! When energy waves pull the moon out of orbit, New York Jets quarterback Flash Gordon unwittingly finds himself heading for the planet Mongo, where - with assistance from beautiful Dale Arden - he'll take on Ming the Merciless and rescue humankind.
---