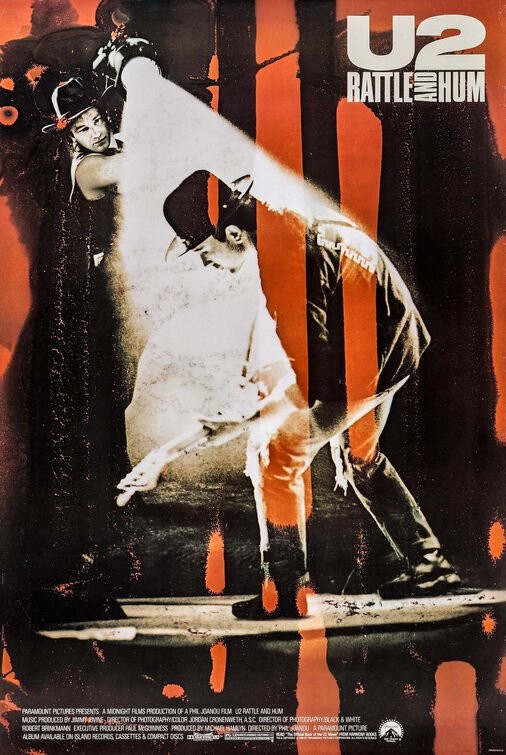 Windmill Cinema,
Friday 29 Jul 2022, 7:30pm
- ends at 9:18pm
For one night only! A rare chance to revisit the band at their peak on the big screen 35 Years on from the filming of their US tour in 1987. Presented with HD laser projection and 5.1 sound.
A concert movie on an unprecadented scale, Rattle & Hum captures U2 - on and off the stage - during their triumphant Joshua Tree tour. From the giant Technicolor stadium celebrations to the black-and-white intensity of the indoor shows, this is U2 at their best. The movie follows the band across America, exploring new influences, playing with the legendary B.B. King, on a journey which takes them from Dublin to Graceland, from San Francisco to the streets of Harlem, from The Joshua Tree to Rattle & Hum.