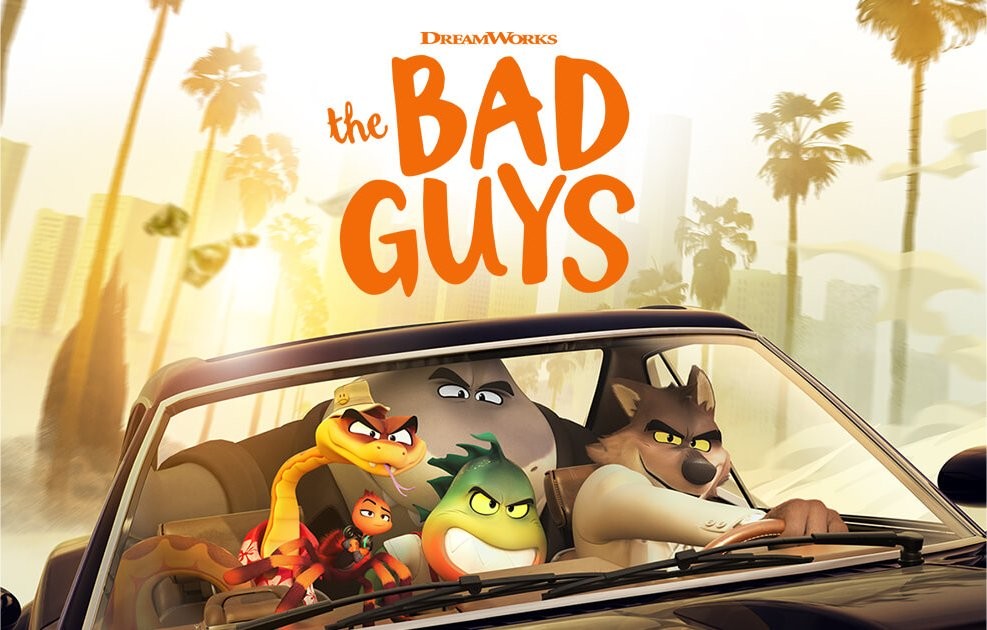 Windmill Cinema,
Wednesday 1 Jun 2022, 2:30pm
- ends at 4:20pm
***ALL TICKETS FOR 'THE BAD GUYS' are just £5!***
A new action packed animated comedy from DreamWorks.
After a lifetime of legendary heists, notorious criminals Mr. Wolf, Mr. Snake, Mr. Piranha, Mr. Shark and Ms. Tarantula are finally caught. To avoid a prison sentence, the animal outlaws must pull off their most challenging con yet -- becoming model citizens. Under the tutelage of their mentor, Professor Marmalade, the dubious gang sets out to fool the world that they're turning good.