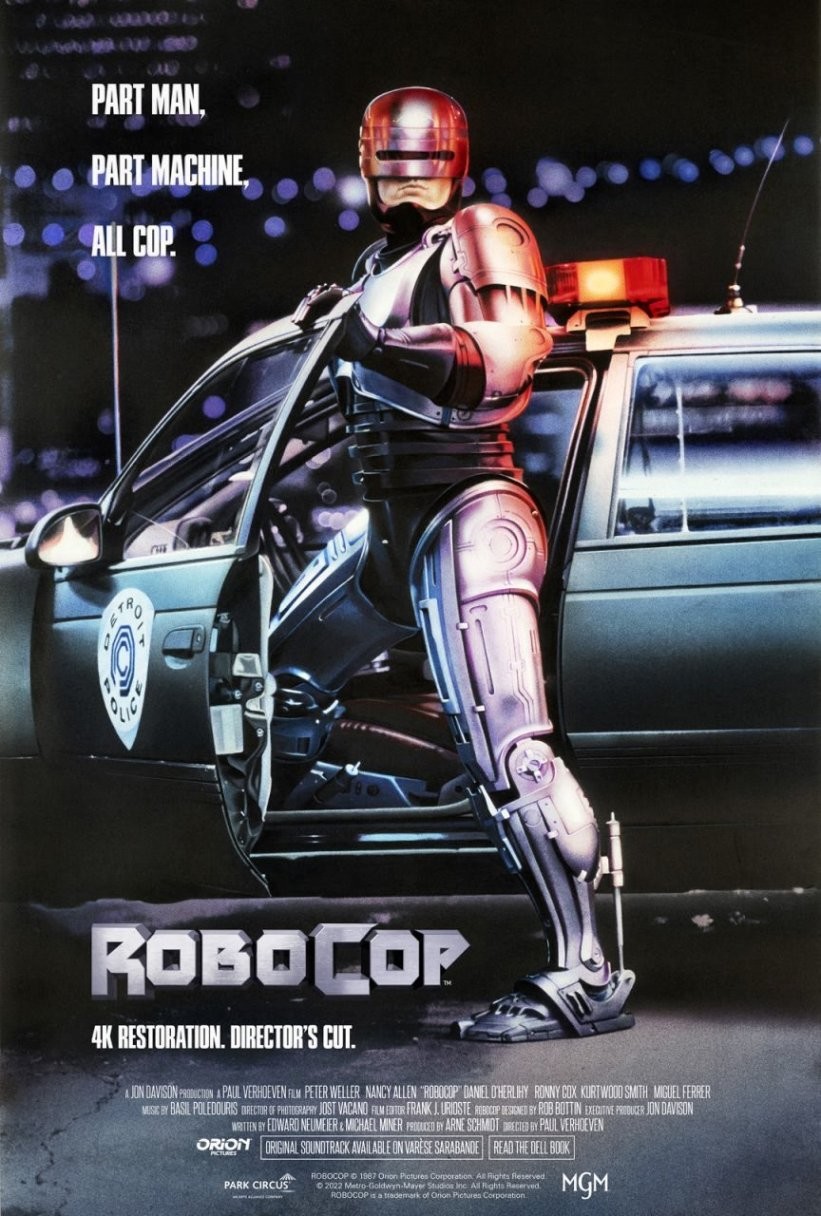 Windmill Cinema,
Saturday 11 Jun 2022, 8:00pm
- ends at 9:53pm
Part man. Part machine. All cop.
Ready to serve and protect like never before, the future of law enforcement blasts his way back into cinemas in a definitive 4K restoration to celebrate 35 years – uncut and approved by Paul Verhoeven.
An era-defining cult phenomenon, the visionary director's blistering sci-fi satire on the politics of corruption has never looked better and demands to be seen on the big screen.