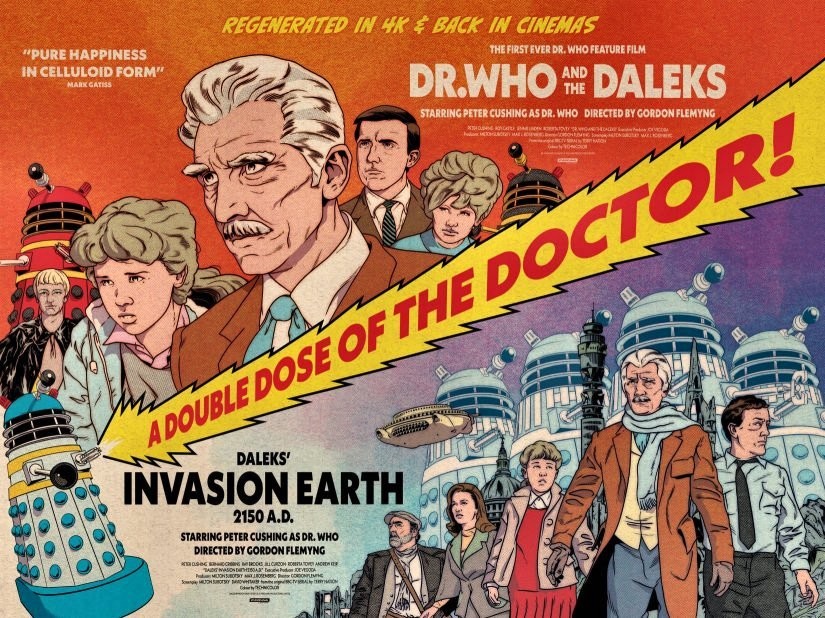 Windmill Cinema,
Sunday 17 Jul 2022, 2:00pm
Double bill!
- ends at 5:14pm
This is a special Double-Bill. One ticket entitles you to watch either feature separately or both together!
1. Dr Who & The Daleks - 2pm >>>
15-min break >>>
2. Daleks Invasion Earth 2150 A.D. - 3:45pm (no trailers)
Lovingly restored and remastered in 4K, Directed by Gordon Flemyng, featuring the legendary Peter Cushing as everyone's favourite timelord and also starring Roy Castle, Bernard Cribbins, Jennie Linden and Roberta Tovey.
Dr. Who and the Daleks (1965) and Daleks Invasion Earth 2150 A.D. (1966) were the first time the Doctor was ever seen in colour and on the big screen!