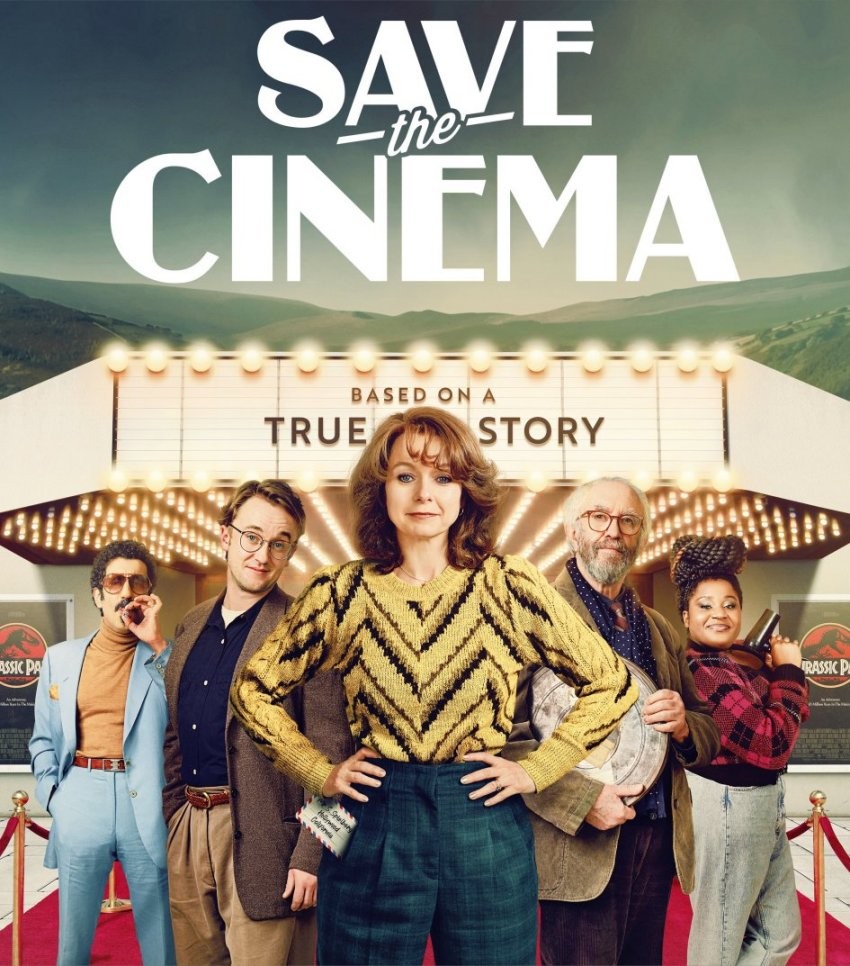 Windmill Cinema,
Monday 24 Jan 2022, 5:00pm
- ends at 6:59pm
Starring: TOM FELTON - SAMANTHA MORTON - JONATHAN PRYCE - COLM MEANEY - RHOD GILBERT
A true story based on the extraordinary real-life events sparked by tenacious hairdresser Liz Evans (Samantha Morton), Save The Cinema illustrates how the resolve of a small Welsh town, inspired by the magic of cinema, was able to bring Tinseltown to their doorstep.
The sleepy town of Carmarthen in Wales is not exactly the first place to spring to mind when thinking of Hollywood blockbusters. But this changed in 1993 when the town council made the unwelcome announcement that The Lyric Theatre – the town's much-loved but financially stricken cinema – would be demolished so a shopping centre could be built in its place.  
It's down to Liz Evans, hairdresser and linchpin to the local community, to stand up for the ailing cinema and stop the bulldozers. As she and her friends barricade themselves in the theatre, she reaches out to postman turned town councillor Richard (Tom Felton) for help - and they come up with a grand plan.  
To revitalise the cinema and stop the council taking the heart of the community away, a desperate Liz persuades Richard to write to Hollywood to ask for a helping hand. One late night phone call later and one of Hollywood's most legendary filmmakers throws The Lyric a monster-sized lifeline and a premiere Carmarthen will never forget. But will this be enough to save The Lyric?