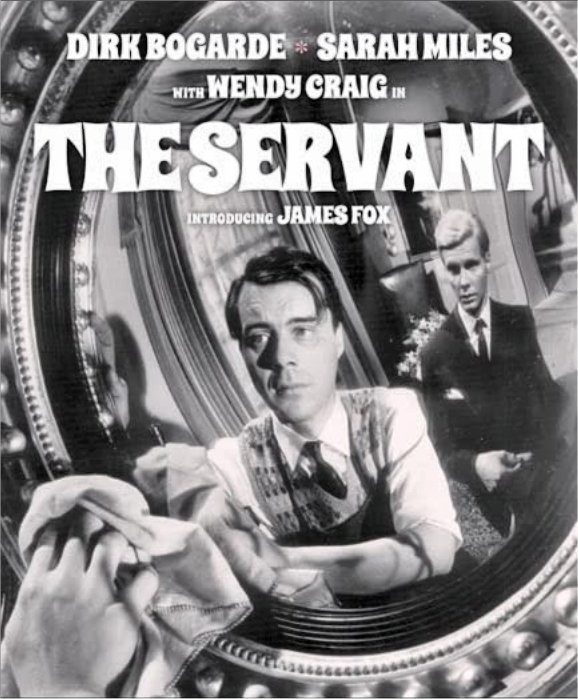 Windmill Cinema,
Sunday 26 Sep 2021, 3:00pm
- ends at 5:05pm
This 1963 British classic returns to cinema screens fully restored.
Director Joseph Losey.
Starring Dirk Bogarde, Sarah Miles, Wendy Craig, James Fox, Catherine Lacey, Richard Vernon, Ann Firbank, Doris Knox, Patrick Magee, Jill Melford, Alun Owen, Harold Pinter, Derek Tansley, Hazel Terry.
Tony (James Fox), a British aristocrat, hires the mysterious Hugo Barrett (Dirk Bogarde) as his household servant. The new employee soon begins to cause unrest in the household, and Tony is forced to send him away. But Barrett's influence extends further than Tony realizes, and he finds himself entangled in an intense psychological war with his former valet. Servant and master square off in a battle that redefines each man's understanding of fear, desire and class.