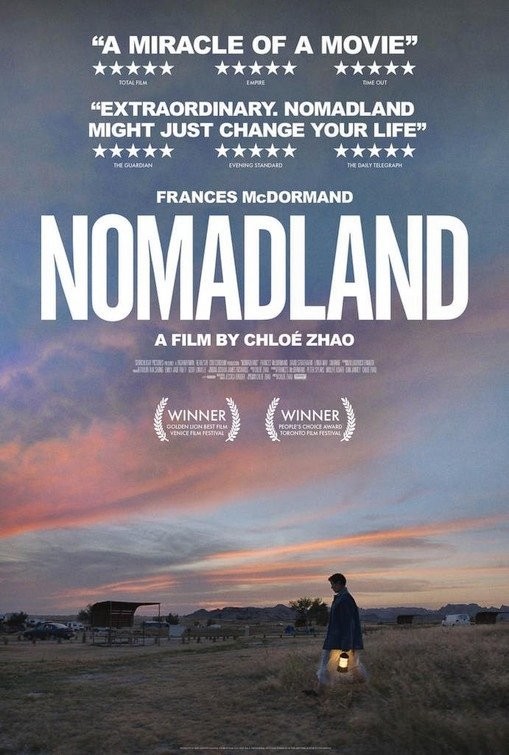 Windmill Cinema,
Thursday 27 May 2021, 2:00pm
- ends at 3:57pm
3 x OSCAR WINNER!
Best Film - Best Actress - Best Director
4 x BAFTA Winner!
Best Film
Best Actress
Best Director
Best Cinematography
Starring Francis McDormand
Following the economic collapse of a company town in rural Nevada, Fern (Frances McDormand) packs her van and sets off on the road exploring a life outside of conventional society as a modern-day nomad. NOMADLAND features real nomads Linda May, Swankie and Bob Wells as Fern's mentors and comrades in her exploration through the vast landscape of the American West.