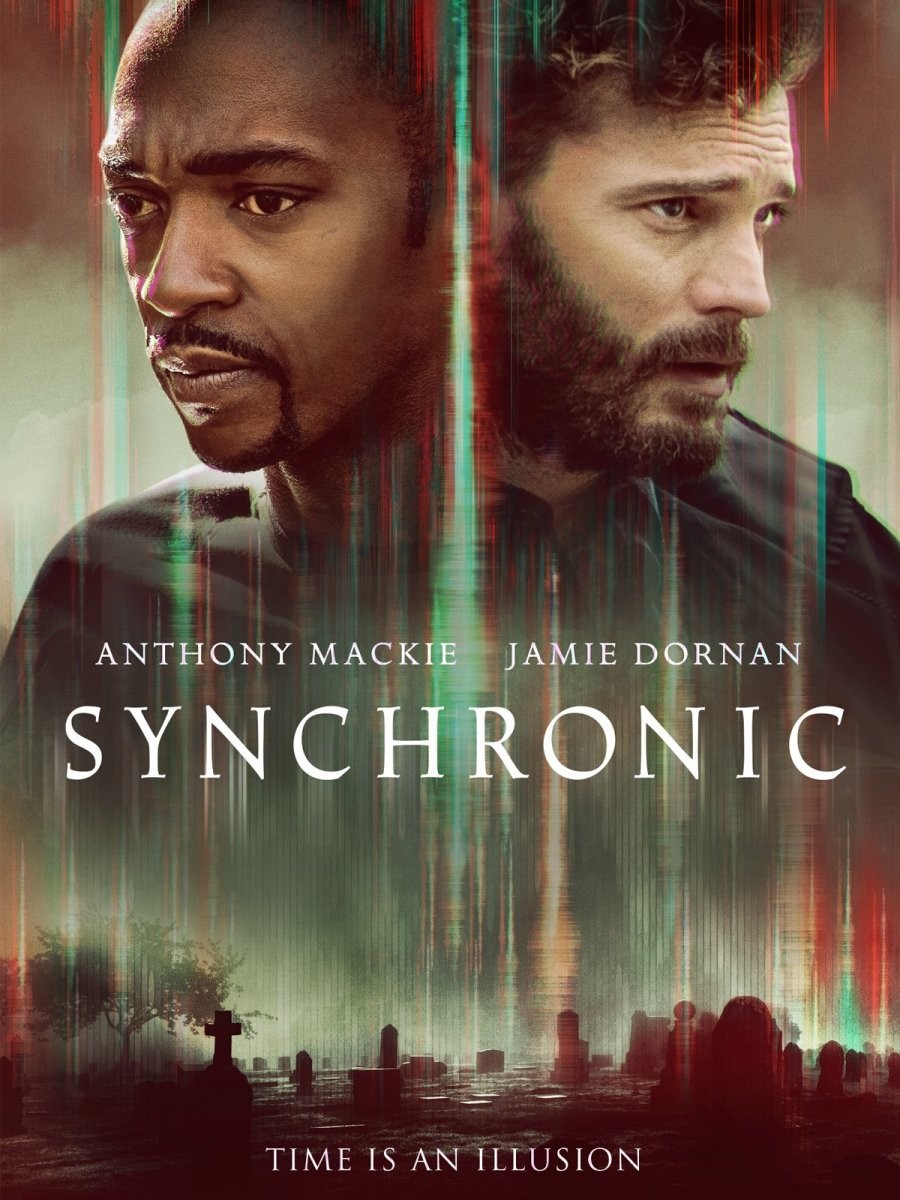 Windmill Cinema, available now!
>>>> PLEASE NOTE THIS IS A V-CINEMA ONLINE SCREENING WHICH YOU CAN WATCH FROM HOME <<<<

Anthony Mackie and Jamie Dornan star as New Orleans paramedics who encounter a series of horrific deaths
linked to a designer drug. In a perfect storm of personal crises, their friendship and families are ripped
apart by the mysterious pill's bizarre effects.
"A smart indie sci-fi which has much to say and some great ideas, all wrapped up in a designer-drug-based premise.."
Empire
"Shot with a doleful urban grittiness, Synchronic suggests one of Philip K Dick's narcotised mind-benders.."
Daily Telegraph