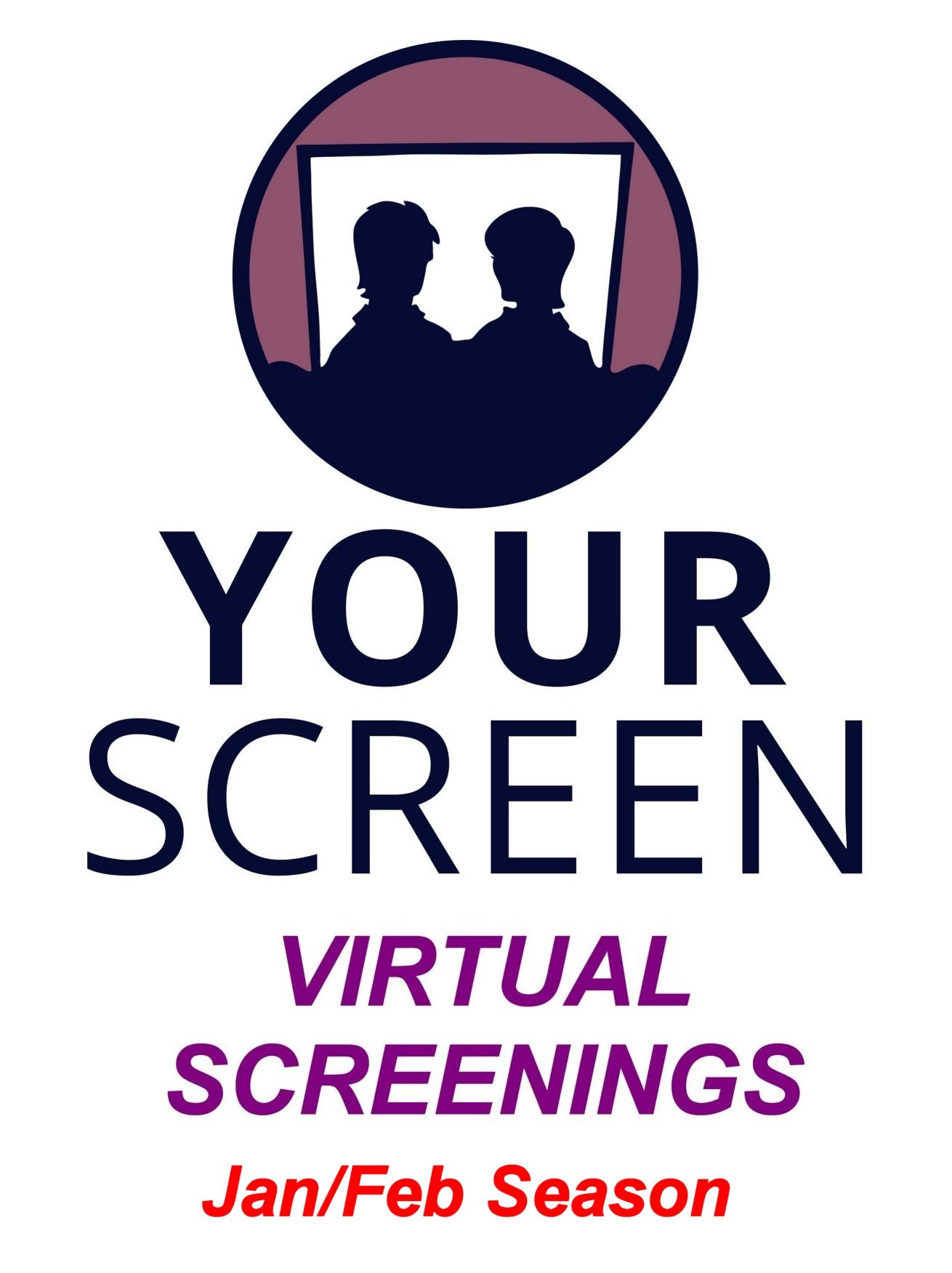 Windmill Cinema, Season ends Sun 28th
****LAST CHANCE TO BOOK! THIS SEASON ENDS ON SUN 28TH FEB****

You can now book any available title from the Jan/Feb YourScreen season at the link further down this page. Please don't forget to use the promo code WINDYS so that you receive your 25% discount and support us.
*** Windmill Cinema is partnering with YourScreen to bring a wonderful programme of world cinema - new to the UK and/or not available on other streaming platforms - into your living room.
By choosing to watch the best of world cinema via YourScreen, you will be supporting WINDMILL CINEMA as we get a share of every ticket sold using our promo code WINDYS - be sure to use this promo code for every movie you watch with YourScreen as it will give you a 25% discount on the ticket price ***
YOURSCREEN virtual online screenings click HERE to access Jan/Feb Season and use this code WINDYS to get 25% discount on each ticket and support the Windmill Cinema.
The season includes:
And the Birds Rained Down / Il pleuvait des oiseaux
"This eco-friendly, elegantly delivered tale about the sunset changes in the lives of a trio of graybeards living in the woods is engaging, thought-provoking and ultimately moving…" - Jonathan Holland, The Hollywood Reporter.
Following a hit & run accident, a quite country lane on a sunny day becomes the stage for a searing drama. Unfolding in real time and set entirely in one location, a wandering, enquiring camera watches as bystanders, police, relatives, emergency services and, eventually, the driver of the car arrive on the scene. Tension soars, connections are exposed, mob mentality ensues.
Sofia, November 9th, 2019. Night. As the country prepares to celebrate the 30th anniversary of the fall of the Berlin Wall and the regime change in Bulgaria, three police patrol cars roam the streets of the city. Apparently unaware of each other, the patrols overlap and intersect, as incidents pile on, adding up to a kind of 'state of the nation' snapshot. Shot through with droll humour, this is a hugely entertaining and illuminating watch.
Young, disenchanted lion-tamer Tairo is out to recover his missing lucky talisman - a bar of iron bent into a horseshoe shape and given to him as a 5-yr-old child by 'Mister Universo', without which his life is bereft.
"…rich with exciting circus imagery that gives the intimate quest an expressionistic backdrop. Both emotionally accessible and cinematic, Mister Universo endows its bizarre setting with warmth" – Indiewire
In order to realise his estranged and terminally-ill father's wish to be buried under the 'Noah Tree' his father swears he planted, Omer, a quick-tempered son in a mid-life crisis, has to face the villagers who believe that the 'holy' tree is the first tree planted by prophet Noah after the Great Flood and has the power to immediately answer their prayers.
"A thoughtful and deeply felt debut from Cenk Ertürk, Noah Land probes ethical questions about the price of victory while weighing a human tendency to react in extremes." - Frederic Boyer, Tribeca Film Festival.
"…genuinely impressive: this is storytelling which is as enigmatic as it is compelling. Not surprisingly, the use of music throughout is superb"- Screen International.
"Rarely does a debut feature showcase a talent so fully formed. This is a remarkably potent film" - New York Times.
"Tal keeps things cool and collected – and his supremely satisfying film gets the job done in 80 minutes." - Cath Clarke, The Guardian.
Winter Flies introduces Mára and Hedus, two mismatched adolescent boys on a road trip in a stolen car. Hedus is uncomfortably dressed in a ghillie suit and totes a pellet gun, while Mára is shaven-headed, seemingly more confident and, at 14 years of age, a great driver. Their seemingly aimless progress through a bleakly beautiful Czech landscape is filled with misadventure and self-discovery and framed by their flippant rejection of the adult world and by a comically distorted obsession with sex.
"Observant and wise about boys in puberty yet impish and carefree when necessary and never idealizing the cold and dreary countryside they travel through, Winter Flies is a lovely little film that's as comfortable as an old sweater and almost as warm" - The Hollywood Reporter.
An Impossible Project - available from 1-March
There was a time when a photograph was an artifact and took time and effort to produce. Today we whip out our smartphone and shoot until we drop - much better, yes? Florian 'Doc' Kaps doesn't think so. In 2008, a year after Steve Jobs announced the iPhone, Doc (the world's leading expert on spiders' eye muscles!) was invited to the closing party of the last remaining Polaroid film plant. Rather than raising his glass to a passing technology, Doc offered to buy the factory and revive the process. He believes that the passing of analogue technologies has critically diminished our tactile engagement with our surroundings, and he's not the only one. We're sick of the digital world engulfing us. People are yearning for real things and authenticity, as the revival of interest in vinyl records and physical photography demonstrates.